"80% of what you read on social media is fake" Lai tells Nigerians in diaspora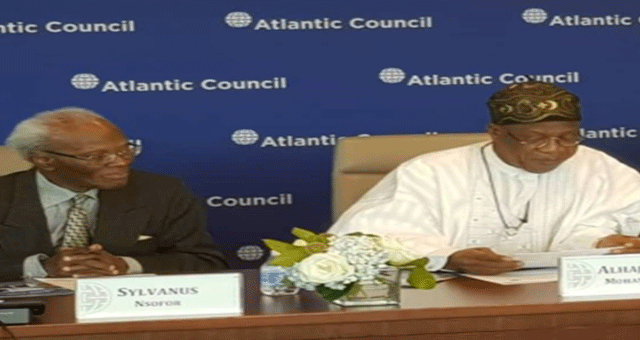 Minister of Information and Culture, Lai Mohammed, has warned Nigerians living abroad to be careful of the news they read about Nigeria online as 80% of them are fake.  Lai said this when he met with the Nigerian ambassador to the US, Sylvanus Nsofor, in Washington over the weekend.
"Fake news and misinformation when mixed with hate speech threaten the peace, unity, security and corporate existence of Nigerians. Many people in the diaspora depend a lot on Social media for news about Nigeria. However, 80 percent of what you read on social media is fake. Please, we implore you to visit our website fgnnformation.iapp where you can find information that is genuine about Nigeria. When you go by social media, the impression you get is as if Nigeria is at war and as if Muslims are killing Christians and about ethnic war. However, those disgruntled politicians have now tried to factor ethnicity and religion into the situation that we have in the country. Our challenges have nothing to do with religion or ethnicity."
Citing an example with the farmer/herders clashes, Lai said news platforms reported that the two Catholic priests killed in Benue in April were killed by hersmen  but investigations have shown that they were killed by armed militia.