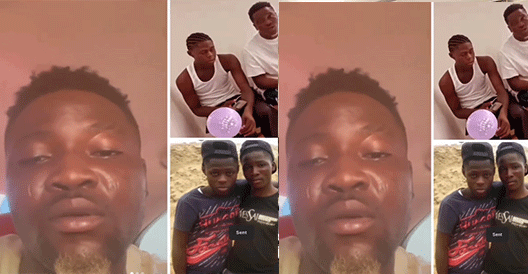 Singer Mohbad's childhood friend who has been accused of killing the singer has come out to clear his name.
Some persons had accused him of having a hand in the singer's demise. They alleged he used a ring to attack the singer which led to his death.
However, in a post shared on his Instagram page, the young man denied the accusations. According to him, Mohbad was his childhood friend and he had no reason to hurt him. He said last Sunday, the singer called him to meet him up. He said he was in Ikorodu when he received the call from Mohbad who was in Lekki. He said;
''I keep seeing a lot of rumors out there saying something happened on Sunday and maybe that led to the death of Mohbad. Nothing happened on Sunday. There is nothing that happened between me and my friend. Mohbad sent me a text on Saturday saying I should come to the Island."

''I was at Ikorodu when he called me. He said come, that he was back from Nairobi. I have a screenshot of the video. He always calls me. I gained a lot from Mohbad. So tell me, who will I gain from now. They are now saying I killed my friend. Why would I do that?

I did not even fight with Mohbad. Do you know who Mohbad is to me? Mohbad is my childhood friend, my close friend."
He said Mohbad made him meet so many people in the music industry including Bella Schmurda who he said gave him a gold necklace worth N700, 000.
''Mohbad gave me free access to be around people. So tell me, who will be like my friend? And you are now saying I killed him. Anyone who said I killed my friend, God will judge that person except I have a hand in it".
On what transpired between him and Mohbad on Sunday, September 10, Ibrahim said;
''Me and Mohbad were on stage together. Mohbad was F*cking high that day and I knew my friend was drunk…..so he sat down in the car after we came down from the stage. Mohbad sat down and his wife was in our middle. I don't know anything that happened. He was just angry and saying he wanted to get down from the car."
Watch the video he shared Here