Brazil prisoners filmed playing football with decapitated heads of rival gangs during bloody prison clash (graphic photo/video)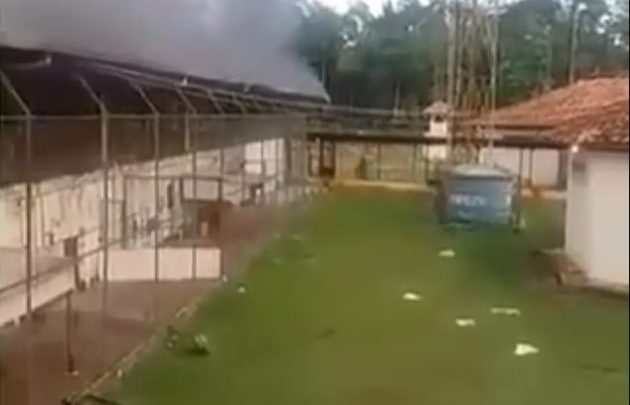 At least 57 inmates were killed in a bloody prison clash between gang members in Brazil. Footage from the Brazillian prison has now shown inmates playing football with the heads of rival gang members they killed.
A fight broke out at the Altamira Regional Recovery Center in Brazil's northern Pará state at around 7am Monday, July 29 (read here). According to local reports, gang members from Block A stormed Block B, which was occupied by a rival group, locked a room and set it on fire, causing many prisoners to die of asphyxiation.
57 prisoners died in all and 16 of them were beheaded.
During the 5-hour riot, some prioners – about 6 – were filmed on the roof of the jail, playing football with the bloody decapitated head of rival inmates.
The footage emerged hours after the riot had been calmed. Military police were called to the scene and negotiated with the inmates who had barricaded themselves in a cell block.
The riot comes exactly two months after 55 people were confirmed dead in a riot in the northern Amazonas state of Brazil in May. Monday's riot marked the second largest prison massacre in 2019.
Watch the video below.