Dad shoots 14-year-old daughter dead then turns gun on himself after chilling call to estranged wife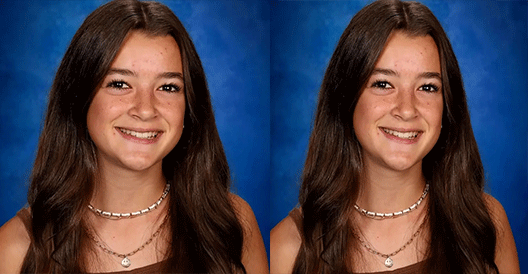 A dad allegedly shot dead his 14-year-old daughter before turning the gun on himself after a call to his estranged wife.
Ava Wood, a ninth-grader at Durgee Junior High School in Baldwinsville, was discovered in her bed Friday, Jan. 20, with a bullet wound to the head after her mother, Heather Wood, told police she failed to show up for school, the Post-Standard of Syracuse reported.
Her father, Christopher Wood, 51, was found dead of an apparent self-inflicted gunshot wound in another bedroom at the 6 Triangle Place home, where police recovered a shotgun, according to the outlet.
On Thursday night, before the shooting, Christopher called his estranged wife Heather and told her, "This is how it ends for us."
Heather also reportedly told an Onondaga County 911 dispatcher that Christopher had been depressed recently.
"It's difficult, to say the least, it's not an easy scene for either of us to witness, both the sheriff and I have been in law enforcement for a long time and to have to walk through a scene like that is not an easy thing to do," said Baldwinsville Police Chief Michael Lefancheck, referring to county Sheriff Toby Shelley.
Two days earlier, Christopher also sent Heather a series of harassing text messages. In March 2022, he was involved in a stalking incident against her.
The couple were still married but separated, and did not live together, Lefancheck said. Ava had primarily lived with her dad, he added.
"It is with great sadness and a very heavy heart that I inform you of the tragic loss of Durgee Jr. High School 9th grade student Ava Wood," the Baldwinsville school district said in an email to parents.
"We are a close-knit school community and our hearts are broken by this tragedy. Our thoughts are with Ava's family and friends during this extremely difficult time," it added.
On Sunday night, Jan. 22, Ava's friends, classmates and teammates packed St. Mary's Church for a prayer service and candlelight vigil in her memory .
Her soccer teammates, who wore their team jerseys, described Ava, an honor roll student, as a fun-loving girl who could be competitive on and off the field but always respected everyone.