Dancer, Life of Orezzy, shared heartbreaking videos of late singer, Mohbad, being assaulted last year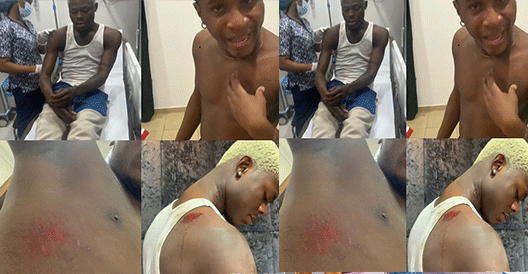 Other heartbreaking videos of Mohbad being assaulted have made the rounds online. The videos were shared on October 5, 2022, by dancer, Life of Orezzy, who said he was equally beaten after he tried to intervene when a group of boys were assaulting Mohbad.
According to Life of Orezzy, Naira Marley was present when Mohbad was being stepped on by the group of boys.
He posted the videos and even photos of the assault on his Instagram page while stating that ''If I die, the whole of marlians music individuals(naira Marley and his boiz)should be held responsible."
Read his post below…
''If I die, the whole of marlians music individuals(naira Marley and his boiz)should be held responsible. Look how my brothers and I were treated without even engaging in any physical fight with any of the marlian music people. . I was dragged naked on the road and naira Marley did nothing about it, I lost some of my valuables . I was stripped like I stole all in the name of begging them not to touch mohbad ..I know I don't have the power and connection they do have but I have GOD. We are attacked with all sort of weapons…please ooo Nigerians help me… I repeat if I die marlians music people should be held responsible………..shuddy, seyi, Sid and co .. if I die , atlease pple will know some of the names of the people who brutalized me…. I fear nobody but God my creator..#pleasesave"
Watch the videos here