European Union releases statement on the shooting of unarmed End SARS protesters in Nigeria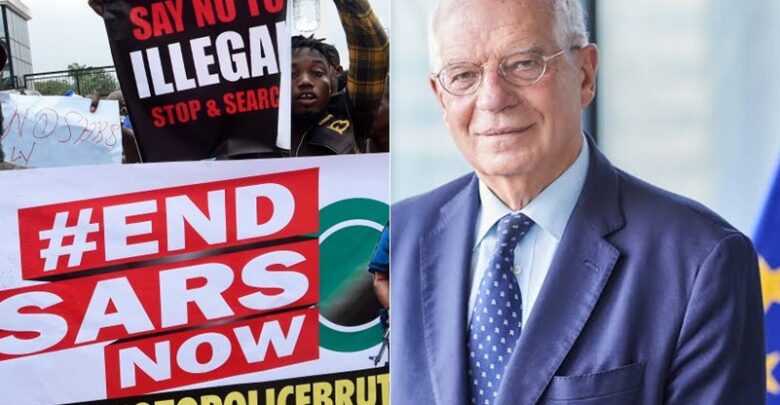 Josep Borrell, the High Representative/Vice-President of the European Union, has released a statement regarding the shooting of unarmed protesters at the Lekki toll gate.
On the evening of October 20, 2020, security operatives opened fire on unarmed End SARS protesters who were singing the National Anthem at the Lekki toll gate. The shooting came moments after the security cameras were removed from the toll gate and the toll gate lights were put off.
Though the governor of Lagos State says there were no fatalities, live videos from the scene and eyewitnesses account say otherwise.
Reacting to what is now being tagged the "Lekki toll gate massacre," the European Union released a statement on its official website.
The statement is tagged Nigeria : Statement by the High Representative/Vice-President Josep Borrell.
It reads: "It is alarming to learn that several people have been killed and injured during the ongoing protests against the Special Anti-Robbery Squad in Nigeria.
"It is crucial that those responsible of abuses be brought to justice and held accountable.
"Following the Government's will to deliver on reforms, we expect to see decisive implementation."
The statement was also shared on Twitter via the European Union's official account.