Fans in Iran give Cristiano Ronaldo crazy welcome as they run after his bus and storm his hotel (videos)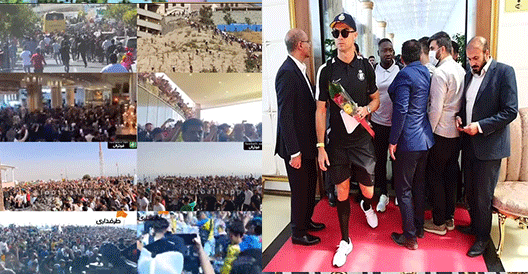 Hundreds of football fans stormed into a hotel in Tehran on Monday, September 18, to catch a glimpse of star player Cristiano Ronaldo after he arrived with his Saudi teammates ahead of a game.
As Ronaldo arrived with his team mates, a mammoth crowd chased after the Al-Nassr bus. They then surrounded his hotel, chanting "Ronaldo, Ronaldo".
https://x.com/SaudiPLf/status/1703774958646616496?s=20