Five persons allegedly killed, others injured as police, youths clash over lockdown enforcement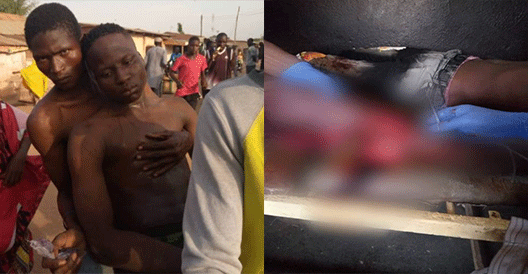 Five persons were allegedly killed during a clash between youths and police officers enforcing the stay-at-home order due to the Coronavirus pandemic in Kaduna state.
The clash reportedly took place at Trikania in Sabogeri Nasarawa under Chikun Local Government Area of Kaduna State on Monday April 6.
According to SaharaReporters, traders converged at a temporary market located at Trikania following the closure of Monday market as a result of the lockdown order. It was gathered that the Civilian Joint Task Force made attempts to disperse the traders but the move was resisted by youths in the area, who were said to have overpowered the task force.
According to the report, armed policemen from Kakuri Divisional police station were drafted to the scene. The police were said to have allegedly opened fire on the angry mob upon arrival in an attempt to disperse them, leading to the death of five persons.
Meanwhile the state government has threatened to review the ongoing lockdown order in the state by closing the two-day window it provided for residents to re-stock food supplies, if the people continue flouting the Quarantine Law. The Deputy Governor, Dr Hadiza Balarabe who handed down this warning on Monday, also said that Government has ordered security agents to deal decisively with violators henceforth.
It will be recalled that the State Government had reviewed the 24 hour lockdown last Wednesday, by giving a two-day window of Tuesday and Wednesday every week, to enable residents buy food and other essential commodities. The Deputy Governor noted that the restriction of movement has been serially violated and threatened to revert to the 24 hour lockdown.