"I am happy I made that decision" – Nigerian lawyer writes as she shares before and after photos of herself 6 years after walking out of her marriage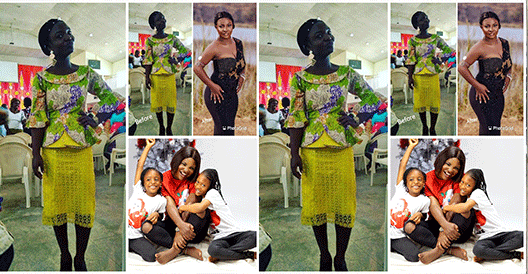 A Nigerian lawyer, Olasumbo, took to Twitter to share before and after photos showing her amazing transformation six years after walking out on her marriage with her two children.
The 30-year-old mother of two shared her story via Twitter when she celebrated Mother's Day on Sunday, March 19, 2023.
"This is what I looked like when I walked out of my marriage in 2017 with two toddlers. I just clocked 30, I was mentally, emotionally and financially drained. I was tired and i knew i had to walk away. Did i know what i was going to do next? No but i walked," she wrote.
"Okay let me tell you why it looks all shitty, I left my marriage clueless about the next thing to do but knew I had to run for my life yet I has no family support. I was not lucky to come from a stable family background, my ex saw this and capitalised on it.
"The marriage was 4 years old as at when it officially ended but it was dead from the beginning. I know the judginas will ask if I didn't see the red flag…well story for another day but well the deed has been done and now I have two kids who had no fault.
"My entire desire was to protect my kids. I mean they know nothing about the folly and stupidity of the parents that brought them to this world. I saved up and got my own apartment. I remember crying so much the first night I moved into my new home. I was scared.
"I had never gone on this kind of journey before and i don't know how to walk this path. I was totally confused and clueless. I was more afraid for my kids, scared they would suffer which i do not want, what if they fall sick and I can't take care of them? So many what ifs.
"All these was in 2017….this is 2023 and yes it has not been a smooth journey…my life has taken a pause because I was not opportune to have a family support and I had to learn, unlearn and relearn on my own. My career has suffered so much. Yes.
"My wants, desires has all been pushed to the base because I can't afford all at once so my kids come first..it has not been an easy ride doing this alone, no single financial support from the man who bore them even though he has 100% access to these kids.
"I look back today and ask myself if it is all worth it and Yes I am happy I made that decision. I am proud of the pains, the tears, the laughter. I am proud for holding myself strong despite the stigma and backlash that comes with being a single mom. HAPPY MOTHER'S DAY TO ME."