Man 'involved in family feud after he was left multiple properties in his mother's will' is shot dead in his bed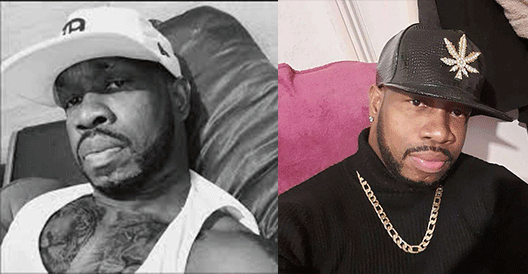 A British man who had been involved in a 'bitter' family feud over properties left to him by his late mother has reportedly been shot dead in Jamaica.

Michael Brown, 48, was shot and killed in his bed while visiting relatives in Mike Town, Manchester early on Thursday morning, January 19.

According to a Police report, Brown was in an unfinished section of a house in the community and was pounced upon by gunmen at approximately 12.20am Thursday.
Brown, also known as 'Jimmy', sustained gunshot wounds to his upper body in the attack. He was rushed to the Mandeville Regional Hospital, where he was pronounced dead.
Citing 'community sources', Jamaican radio station Nationwide 90FM said Brown had been involved in a 'bitter' family feud over several properties his recently deceased mother had left to him in her will in the island nation.
The station reported the dispute escalated on Wednesday between Brown and his relatives, and a heated argument took place.
Police have opened an investigation into the shooting and are collecting statements.
Detectives are now probing whether Brown was killed in connection to the feud, according to local reports.
Speaking to the Jamaica Observer, Brown was in bed when he was shot, just four days after he laid his 74-year-old mother to rest.
Head of the Manchester police Superintendent Shane McCalla told the local newspaper that the police had previously intervened in the family dispute, which is reported to have been going on since 2015.
Speaking at the time, Jamaica Constabulary's deputy commissioner Fitz Bailey called it 'a contract killing that emanated from Britain'.
In a video statement, Bailey went on to say Patterson had arrived in Jamaica on 29 December with another man who was also from London. The pair had spent several days at an apartment before checking into the villa in Bogue Hill on New Year's Day.
Later that day, Mr. Patterson, and the man staying with him, met a third person from Kingston, and all three of them stayed at the guest house in separate rooms.
It was around noon the following day that Mr. Patterson and the Jamaican man went to the villa's pool deck, and a 'lone man dressed in a black hooded sweatshirt' was seen firing shots, Mr. Bailey said.