Mohbad: Singer Skales and Delta police PRO, Bright Edafe, continue to exchange words on X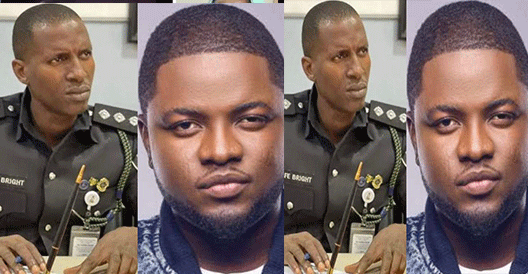 Singer Skales and Delta police PRO, Bright Edafe, on Sunday morning September 17, had another banter on X.
Their clash started two days ago when Skales asked if Nigeria no longer had police presence after videos of late singer, Mohbad being assaulted, surfaced online.
Edafe saw his Skales' post and responded saying Police stations are not on X as the police force would only begin an investigation when a complaint is formally made.
Skales saw Edafe's post and immediately blasted him, asking him to 'shut up.' Edafe went on to accuse Skales of wanting to use him to revive his 'dead career'.
Later that day, Edafe shared a video of himself dancing to a song by Skales, while noting that the rapper is his "brother" and that there are no hard feelings between them.
This morning, Skales spotted Edafe's post and fired the police PRO, describing him as a 'fool' and an ''idiot'. Edafe responded saying he wouldn't insult Skales because he was raised properly.
See their exchange below…