"Nigerians love Hilda Baci because of her body shape not as a chef" – Blessing CEO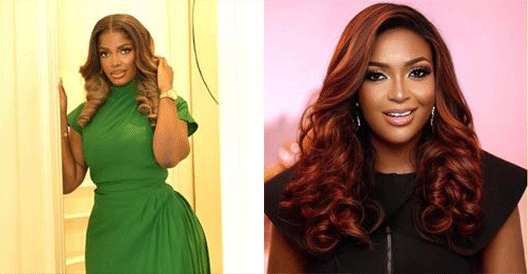 Controversial relationship expert, Okoro Blessing, also known as Blessing CEO has opined that record breaking chef, Hilda Baci is loved and celebrated by Nigerians mostly because of her curvy body, not her food.
Blessing CEO made this statement on the most recent episode of the Terms & Conditions podcast, while discussing how many people had improved their bodies through Brazilian Butt Lifts (BBL).
The self-described relationship expert claims that a woman's body attracts men before her brains. To back up her argument, she cited the well-known chef Hilda Baci.
According to Blessing CEO, who also noted that the cook is a beautiful woman with high aspirations, Hilda defies the stereotype that "attractive women don't like to work."
Blessing continued by saying that Nigerians were only drawn to her body after that.
She said,
"I'm going to use the lady who trended for cooking Hilda Baci what made us even love her is her body, not the food per se.
Let's be honest when she started going viral and we started seeing how pretty she is, and how hard-working there's a perception that fine girls don't work… then when they saw how beautiful she was and was willing to put in such energy that was why Nigerians came out with full force so when you have the body and you have them brain it helps you achieve things."
The relationship coach also observed that after she got a BBL, people have been talking to her more than they did before. She went on to advise women that in order to hold people's attention, they should be both physically fit and intelligent.
She said,
"If you have a BBL just like me people would talk to you, ever since I got a BBL I've had so many people who didn't want to talk to me then want to talk to me now and ask me out. That's why I say have nyash and have brains, now when they come to you, the butt attracts them, and then when they now see that you have more to offer, that's the beauty and the brain."