"Obey the law" Cardi B advices followers as she begins second day of community service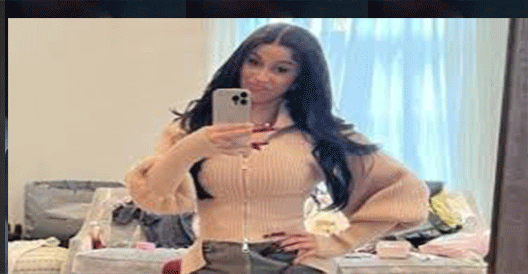 Cardi B has begun community service for the strip club assault she was involved in and she's not pleased about it.
Cardi, real name Belcalis Almánzar, pleaded guilty in September 2022 to two misdemeanor charges that came in connection with the 2018 strip club brawl in Queens, New York.
At the time, the star accepted a plea deal that handed her a three-year order of protection from the women involved in the scuffle, plus 15 days of community service.
Her deadline for the community service was Tuesday, Jan. 17, but by the time the deadline came, she had completed zero hours.
Consequently, she was ordered to appear before a judge in New York City on Tuesday after failing to carry out 15 days of mandatory unpaid work as part of a plea deal.
The rapper was photographed on Tuesday, Jan. 17, in Queens County Criminal Court, where she was given until March 1 to complete her required 15 days of community service.
She began her community service on Thursday, Jan. 19, and took to Twitter to make it clear how she felt about it.
"Sad girl winter," she wrote.
Today, being the second day of community service, she shared a photo of herself getting ready and wrote: "Second day of community service……Obey the law."