Heart-warming moment a final year student knelt down as boy who hawks 'pure water' signed on his shirt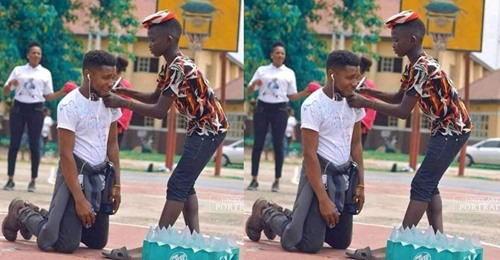 A picture serving rounds on social media captures the moment a young boy who hawks 'pure water' was signing on the shirt of a new graduate.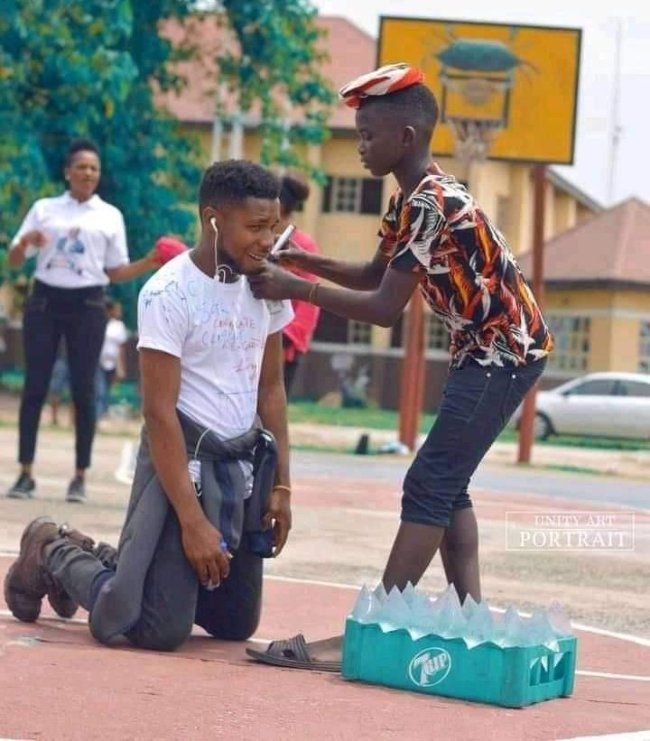 The picture has stirred up emotions in the hearts of netizens as they praised the graduate for his humility and selflessness.
The student had written his final exams and as the custom in Nigeria, he wore a white shirt for his colleagues, friends and loved ones to sign on it with markers as he bids farewell to the university.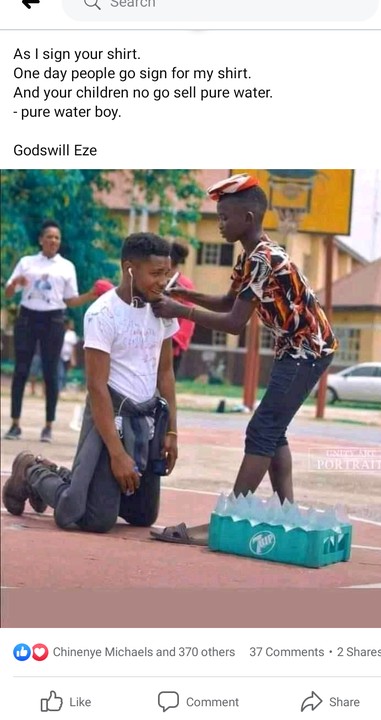 It was during this process that the hawker reportedly approached him and requested to sign on his shirt, the final year student agreed and knelt down while the young boy signed.
The photo has generated series of reactions from social media users.
See comments below,AD: Sell Bitcoin & Gift Cards on SnappyExchange &