"It is insane to empower students to discipline students"- Comedian Bovi Ugboma says (video)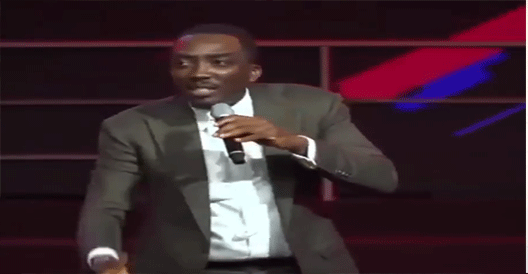 Comedian, Bovi Ugboma, has said it is insane for schools to empower students to discipline other students.
While speaking at the Excellence in Leadership conference, the father of three said this act is what enables bullying in people and on the long run make others join confraternities when they get to the University.
In his words;
''It is insane. We are crazy in this country, you have no idea. There is nothing normal about it that my child that I gave birth to, I will come to school and they will tell me one student punished him, either by flogging or asking him to kneel down. The oldest child in a secondary school is an average of 16 years. What does a sixteen year old know? Then you give that child power to discipline another child. There is nothing right about it"
Bovi argued that the senior students are meant to guide the junior ones not that teachers will sit back and tell students that they can punish and flog junior students.
''My years in secondary school, I was so abused and dumbfounded. I could not wrap my head around the fact that because you are one year ahead of me you will tell me to kneel down.

This is where abuse starts from, shame starts from because a student is given authority over…SS3 can punish SS2to JS 1, SS2 can punish SS1 to JS 1 and so on. When these students graduate form secondary school and enter university, they are looking for that power, so the bully goes and joins a confraternity"
Watch a video of him speaking here