Singer Rihanna pregnant with second child, reveals baby bump during Super Bowl 2023 Halftime Show (Photos/Video)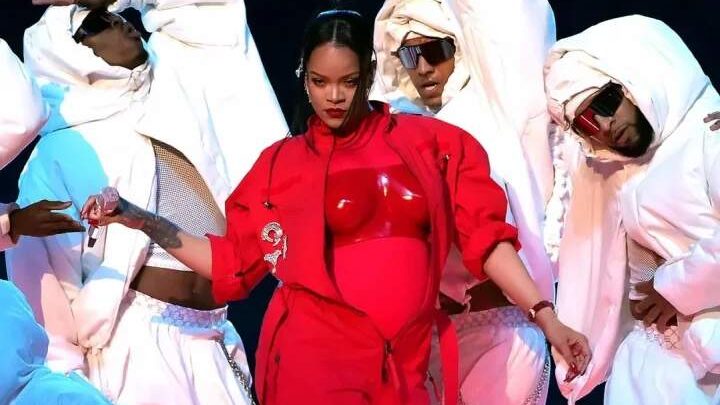 Rihanna is pregnant with her second baby.

The 34-year-old singer revealed the big news as she performed at the 2023 Super Bowl Halftime.
The proud mother-to-be took the stage dressed head-to-toe in bright red, revealing a baby bump, and becoming the first pregnant woman to star in the halftime show.
During the performance of her song "B**** Better Have My Money," the singer rubbed her stomach on stage in front of delighted attendees.

A rep for the singer has since confirmed to CBS News that she is pregnant with baby number two.

The Grammy winner and her beau, rapper A$AP Rocky, welcomed their first child in May 2022