"Some of us don see shege. Pls just give as we ask, Lord" – Toke Makinwa begs God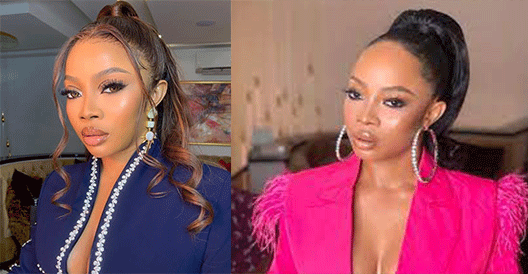 Media personality, Toke Makinwa, has begged God to take it easy with testing her as she has seen 'shege,' which can be loosely translated to disappointment.
She made the plea when she reposted a clip from the movie, Evan Almighty, in which Morgan Freeman, who played God, encouraged a woman and gives her some insight on life and prayer.
"Let me ask you something. If someone prays for patience, do you think God gives them patience? Or does he give them the opportunity to be patient? If they pray for courage, does God give them courage, or does he give them opportunities to be courageous?" Freeman said in the clip.
Commenting on the clip, Toke wrote: "Hey God pls easy on the tests. Some of us don see shege. Pls just give as we ask Lord."